Is Low Carb a healthy choice?
How about this for a good report?
My Mom and Dad have been following this way of eating for about 2 months. My Mom is starting to have people tell her all the time how good she looks and noticing she's lost weight.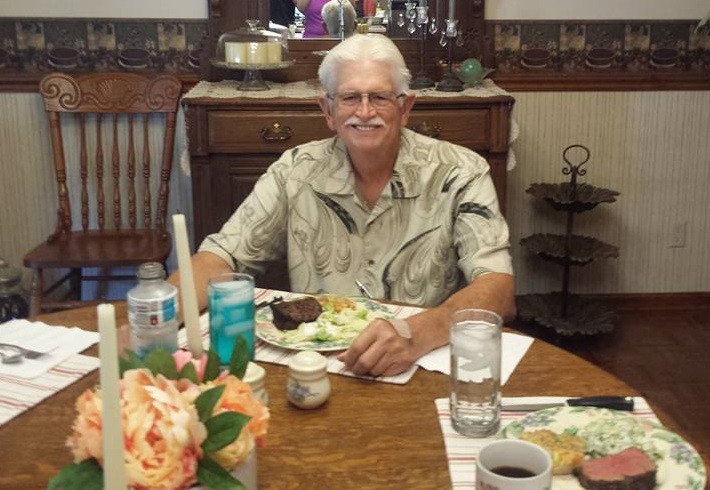 As many know – we just did that Filet Mignon for Dad's 73rd birthday. He is a heart patient.
His nurse called just this AM, all excited to give him his latest blood work results…
Total cholesterol: 142
LDL: 78
He has had a 'Total' number as high as 600 in the past. The nurse told him – "Whatever you are doing… keep doing it"!!
He told her – "it's the diet". He told her his son has a website and writes about it all the time. She asked for the website and was most interested in seeing it.
Real life – real results.
Here is a follow-up I had after this original post on our Private FaceBook Group…
…a question I had PM'd to me…
…"Hi Tom. I was reading the post about your dad. My husband just found out he has a fatty liver and light cholesterol. I have been trying this woe for a couple months. I still have trouble with trying to figure out all the macros. I was wondering if you know of somewhere to learn more or find a plan to help me. I'm just not doing good. Thank you"…
First off – I am not a medical professional. Please consult your doctors and nurses. If you need to, find someone that is fluent in this way of eating. They are out there.
Second, Dad has been practicing a "Low Carb" protocol. This is similar to, but not the same as – a true Keto Diet. The main difference being, he isn't tied to his Macros. One has to decide which side you are on, then make food and meal choices accordingly.
On the Keto side of things (which I am closer to currently)…
The macros are fairly simple. Roughly 70% of your intake in fats – 25% in proteins – 5% in carbs. Saying it is the easy part, actually hitting those numbers seems to give folks a little more issue.
Another MAJOR issue is, if you are new at this and not properly attuned to (meaning – not very good at) identifying "hidden" carbs, while on a high fat protocol… it will make for a very dangerous place for those with any type of health risk.
Adding (by mistake or otherwise) bad carbs to a high fat protocol – is VERY DANGEROUS for those "at risk". This shouldn't scare you. It should make you think. If carbs, sugars, flours and other "carby" things are such an issue, why have we been eating them in the FIRST PLACE??
SO – no matter what, BE DILIGENT!!
Keto can work for you – Very Low Carb can work for you. However, be smart. Study. Find the carbs. Eliminate THEM!!
There is no cheat – EVER. It is a lifestyle. Think of it as a skill set. You will get better and better as you go along.