I'm down almost 36lbs. as of this morning.
I don't deserve it… but whatever. I left a bunch of calories on the table yesterday. Carbs were way in check and I've been pretty tight over the past few days. I worked out hard yesterday – probably where that came from??
I still couldn't believe my eyes… I'm like "awe… that's B.S… " Hahahaha!!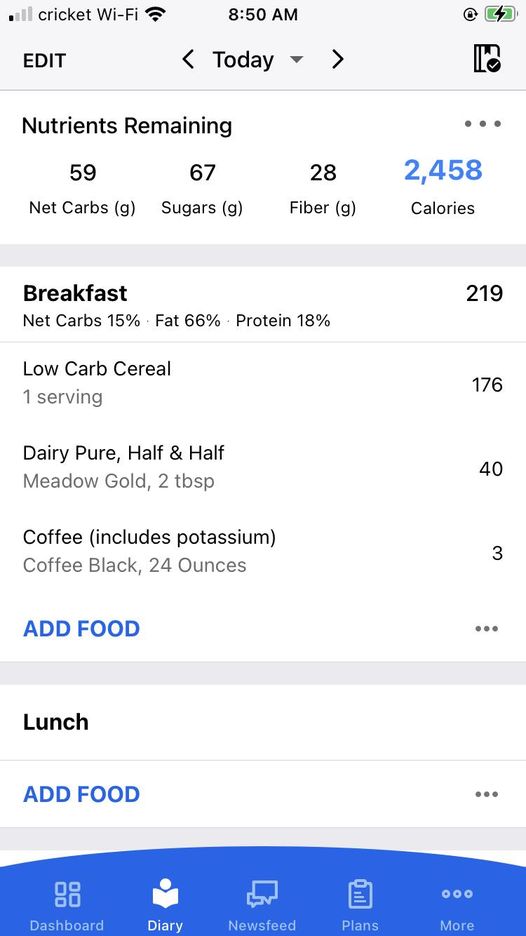 This "recipe" is one of my go-to breakfasts:
Low Carb "Cereal"
1/8th C unsalted Pecans
1/4 C Cottage Cheese
1/4 C Blueberries
1tsp Splenda
Mix it up and GO!!