3-minute Mint Chocolate Cake
Well, not exactly 3 minutes… but if you had most of the stuff out or on hand (like we did) it happens pretty quick.
But let me back up a little – here's how this got off the ground. I have this 3-minute Chocolate Cake recipe I've used for years (We've been messing with Low Carb off and on for 12 or 13 years). It's really good and has a fairly low carb count.
A while back we ran across some Mint we had stored in a canister from a couple of years ago. It looked pretty green (though dried out) and seemed to have a lot of fragrance to it still. We made some Sugar Free Mint Sweet Tea out of it and I made a batch of Sugar Free Mint Simple Syrup (for flavoring things). What we had left was in the fridge.
Sugar Free Mint Simple Syrup:
2 – 3 T dried Mint
1 C Splenda (or similar)
1 C water
Dissolve Splenda into water over heat and add the dried Mint to mixture – as soon as the Splenda is dissolved and it's been under heat for a little bit – turn off the heat and let it steep some. Doesn't need to be long. Once it cools off – put some cheese cloth in a strainer and strain it into a small mason jar. It will be very sweet, Minty and fairly dark in color. This keeps in a fridge just fine.
Sugar Free Mint sweet tea: 
Pretty much the same process as above just don't use near as much Splenda and more water. You decide how much. This stuff chilled in mason jars is just AWESOME!!
OK – back to today… this evening my wife says, "I think I want to do a whipped topping dessert…" GREAT!!
I suggested we add some of the Mint Syrup to the whipping process so we end up with a "Mint Chocolate" flavor… (man, that part turned out GOOD).
Then we decided to go one step further and do a 3-minute Chocolate Cake – adding some Mint Syrup to the mix and topping with the Mint Chocolate whipped topping at the end… Hmmmmmm??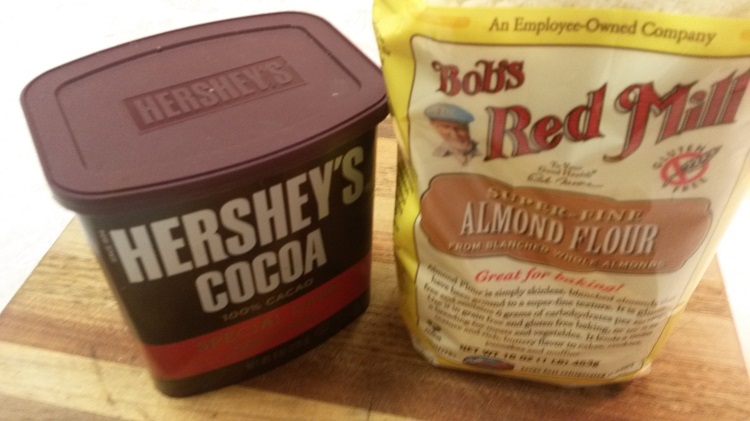 Here's the recipe:
3-minute Chocolate Cake
1/4 C Almond Flour
1 T Cocoa
1/4 t baking powder
3T + 1 t Splenda (normally) – What I did for the MINT Version was 2 T Splenda + 3 T Mint Syrup
2 T butter melted
1 T water (normally) – I skipped this in the MINT Version – because I was adding more liquid with the MINT SYRUP
1 Egg
Mix well – scrape sides of container down – wrap with some kind of cooking wrap – make small vent hole in top.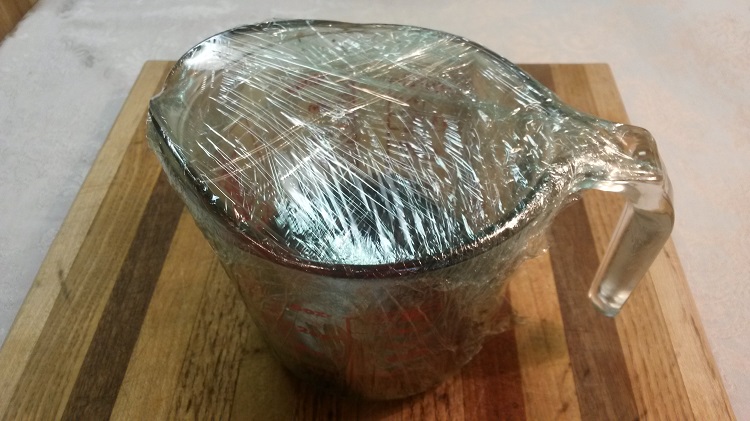 Microwave 1 minute (+ 20 sec?? if needed)
Whipped topping Recipe:
1 C Heavy Cream
1 T Cocoa
3 T Spenda
3 T Sugar Free Mint Syrup
Whip with electric mixer until it fluffs – it won't take long.
To assemble – make the 3-minute Chocolate Cake – flip it over on a dessert plate (or make it in a mug). I let mine cool for a few minutes because if you put the topping on while it's hot – it just melts right off. Once it cooled a bit, I put about 3 T of whipped topping on the Cake – or as much as it would hold!!
How did this idea work out?
Success level: EXCEPTIONAL!! This version has some CRAZY FLAVOR!! Really good stuff.