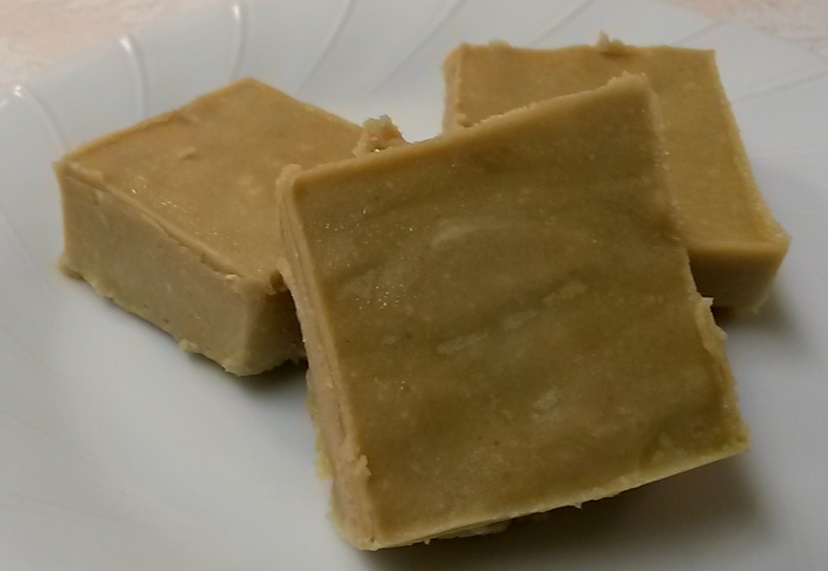 SunButter Fudge
Here is the recipe…
1 (8 oz.) package cream cheese, softened

1 C Sunflower Butter

1 C butter, softened (we used Kerry Gold)

1/2 C powdered artificial sweetener (we used 1/4 C of Truvia and some Torani S.F. Salted Caramel Syrup)

1/2 t Vanilla extract
In a microwaveable-safe bowl, heat the cream cheese, nut butter and butter until the butter is melted. Whisk this mixture well. Blend in the artificial sweetener and Vanilla.
Pour the fudge mixture into an 8×8 or 9×9 inch pan, smooth the top, cover and refrigerate until firm.
Slice into one inch squares and store in the refrigerator.
Keep on Ketoing on!!