I had no idea what to even know what to call this – so this is it…
The Italian Slow Jam
A couple of my guiding thoughts are to dispel the myth that the Low Carb / Ketogenic cooking or way of life is boring or uninviting. This is wholly untrue. Another inaccurate perception is that such flavorful recipes are hard to make or take more time than normal. Also untrue.
Earlier today I had been on something of a "snipe hunt" for some Rao's Marinara and some G Hughes Sugar Free BBQ sauce… I found the Rao's.
While I was standing there in Wal-Mart holding a jar of this Rao's Marinara sauce I wondering what in world could I do with this stuff??
Then it hit me… an epiphany really did hit me standing right there in the sauce isle in our local Wal-Mart.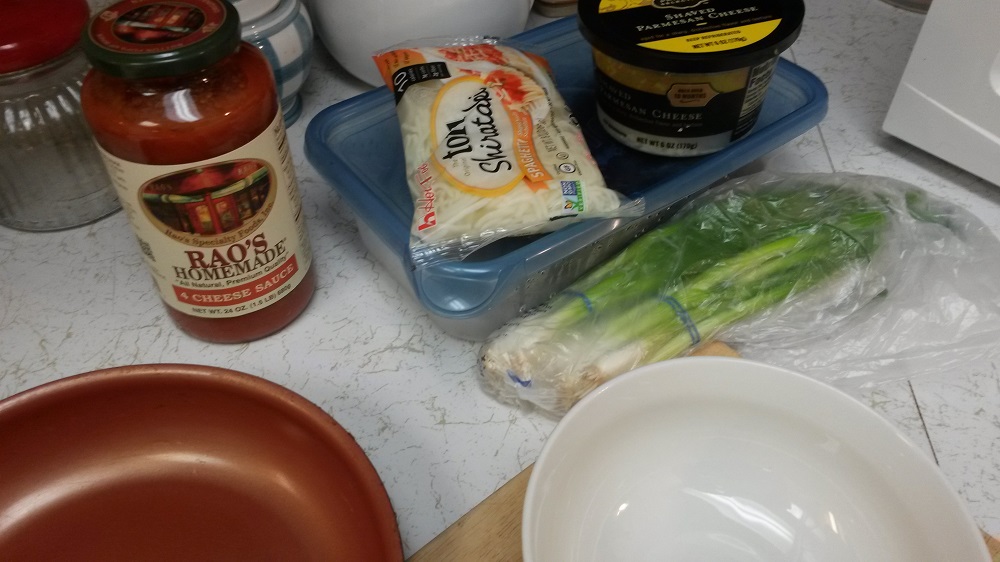 I made some Shirataki noodles…
Here is how I prepped the noodles this time (I have done it a lot of
different ways)…
First, I rinse and rinse and rinse and then rinse just a little more – once
it loses the funny smell when cool – I drain them well. To cook, I tossed
these in a skillet with some butter a dusting of garlic, kosher salt and
black pepper and worked them around similar to stir frying. They don't
really need cooked more than a minute or tow but cook as long as you want (I
go long enough to get some of the spice flavors I'm using to work in there) – then
drain again. You can't hardly tell them from regular noodles.
These are the Home Foods brand tofu Shirataki Noodles. I think they can be
ordered on the internet. These are a tiny bit higher carb count than the
Miracle Noodle brand – I like these better. Just a better texture… IMHO
I am somewhat hesitant to use these more than once or twice a week
or so (being made of Konjac flour)… they are VERY FILLING.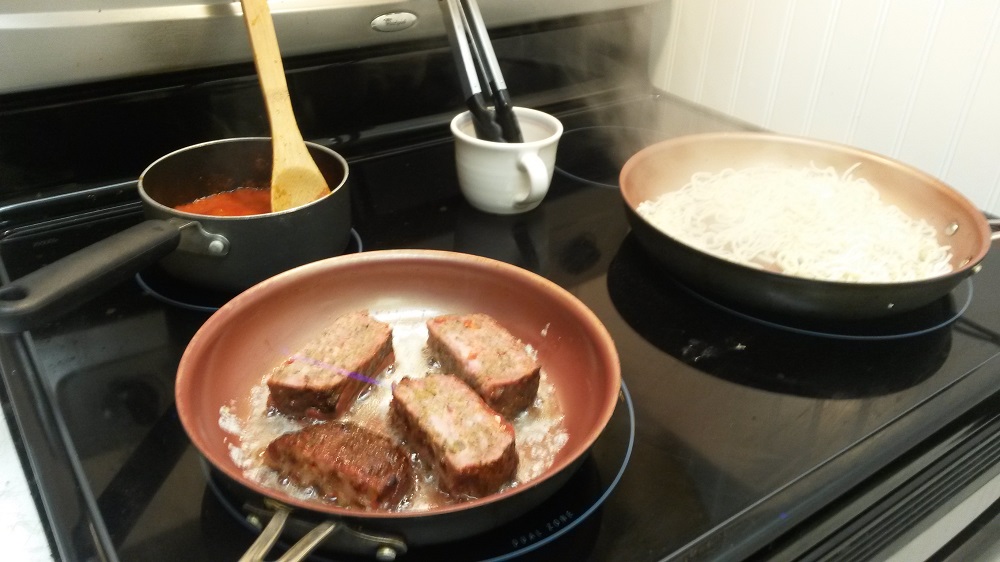 I got a quick feel for the Rao's sauce when I put about a third of a jar in the sauce pan to heat up… I added 4 drops of Quick Sweet (liquid sucralose) and some extra Oregano.
I covered the noodles in the Rao's 4-cheese Sauce topped with two thick slices of my Smoked Meat Loaf (quick seared in butter)… then the whole thing is covered in some shaved Parmesan – and a few scallions to garnish (I could have just as easily used some fresh Rosemary as well).
My impressions? This tasted something along the lines of a very high end Italian dish – only better. Being from Chicago – it was soooooo good to have stumbled onto this.
I had no idea what to call this – I have never even heard of such a thing, but it was such a delicious, slow jam of Italian awesomeness – this what I came up with. Sweet, smoky, savory and I can't wait to do it again.
The whole thing took exactly 14 minutes from fridge to plate. Not bad.
So much for Low Carb being hard or boring – huh??
P.S. This had a true carb count for the serving shown – of maybe 5 net carbs?? Maybe even less…