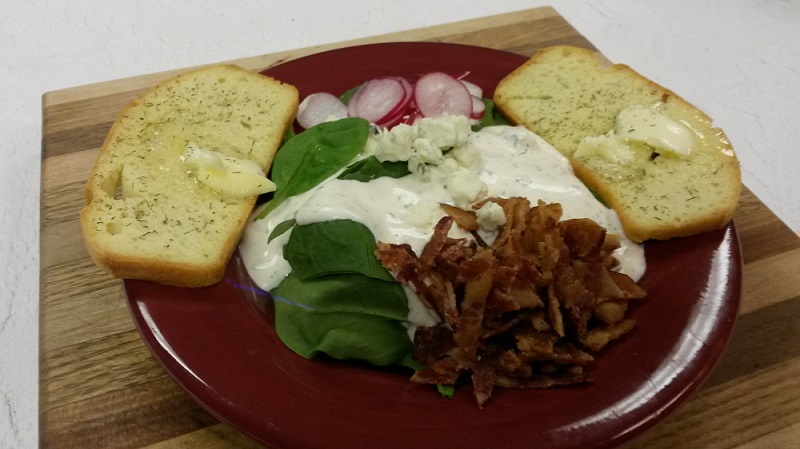 Tom's Ranch Dressing
Here was a lunch – WOWSERS!!
A bed of Baby Spinach with homemade Low Carb Ranch, Blue Cheese crumbles, some sliced Radishes and Bacon. Who doesn't like bacon – right?? All this with a side of warm, thinly sliced Low Carb Bread smothered in butter and a dusting of dill. Oh my.
Tom's Ranch Dressing
1 C Mayo
1/2 C Sour Cream
1/2 oz. Sugar Free Vanilla Syrup
1 oz. Apple Cider Vinegar
2 oz. Heavy Cream (or unsweetened Almond Milk)
1 t Dill
1/2 t Thyme
1/2 t Onion
1/2 t Garlic Powder
1 t Parsley
3 drops liquid sucralose
Mix well – let steep one day…
Be sure to check out our post for The Best Low Carb Bread – EVER…
If you enjoy this recipe – share it with others. 
Thanks – Tom