Tom's Low Carb Blue Cheese
Nothing like  a snack time with a few fluffy, crunchy Hot-N-Spicy Pork Rinds with a side of Blue Cheese for dipping!!
This Blue Cheese has been a staple of mine for a few years. I was aiming for something very creamy and a little sweet (and very Low Carb) to go with Buffalo Chicken strips. This is what I came up with.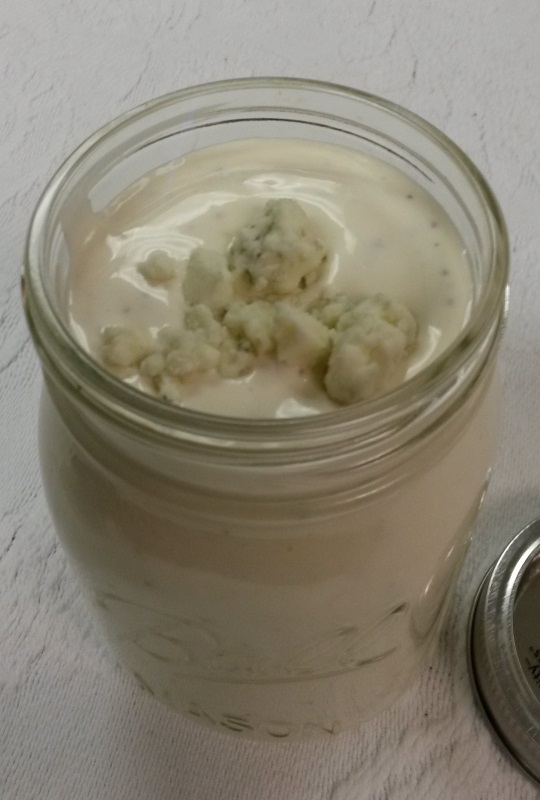 Tom's Low Carb Blue Cheese Recipe:
1 C Mayo
1 C Sour Cream
3 Oz Blue Cheese
3 t Apple Cider Vinegar
1/2 t Black Pepper
1/2 t Garlic Powder
3-4 drops liquid sucralose

Mix all ingredients well EXCEPT BLUE CHEESE – fold it in gently at the end.
ENJOY!!