Get your Taco Bell crave on – for 2 bucks!!
I ordered 2 salad sides, 2 meat sides (beef), 1 cheese side, 1 Guacamole side and then I changed my mind and asked for a Sour Cream side at the end (she didn't charge me for that).
For a drink I ordered a water (since I've been struggling to get enough water lately).
I put several packets of Mild sauce on there – pretty darned good!!
Total? $2.08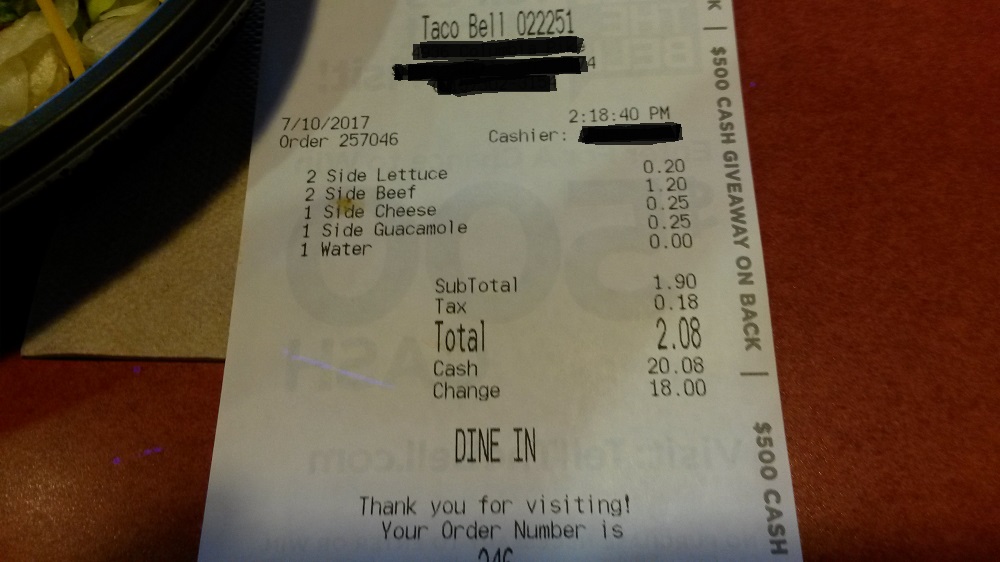 This is just how it worked out for me. I'm sharing this example so you can see what is possible – even when eating out. Fast food or otherwise.  
Keto wisely my friends!!