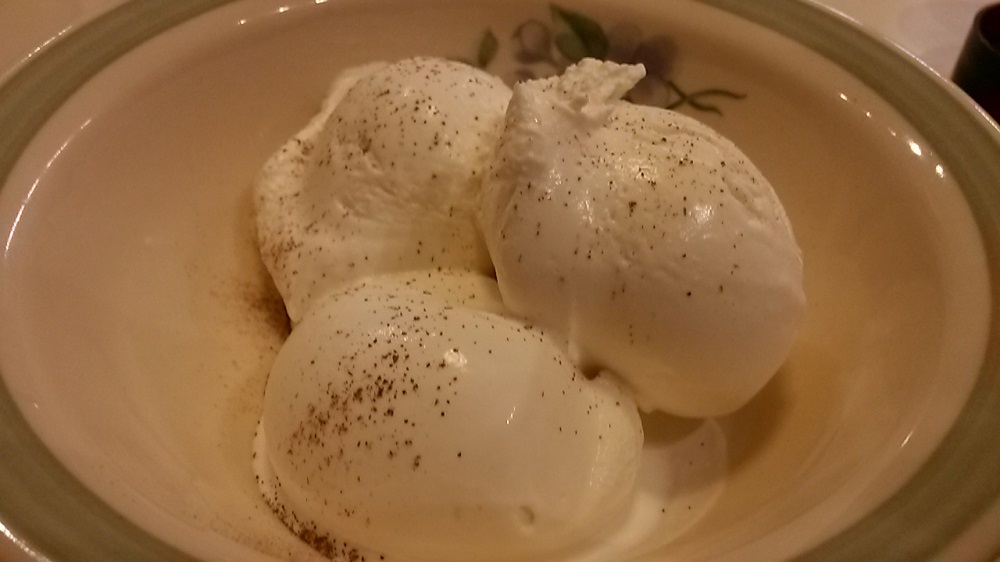 Real Low Carb Ice Cream
I've had the same experience as many others. I have never gotten any of those "internet shake – shake – shake" recipes to work. I've never gotten it to turn into anything I would call "ice cream". I've tried everything – even an INDUSTRIAL SHAKER!!
However, I did recently make REAL, VERY LOW CARB Vanilla ice cream using a small Krups ice cream maker. It is LEGIT!!
The way this method works – generally… The cylinder is very cold and stored in a freezer.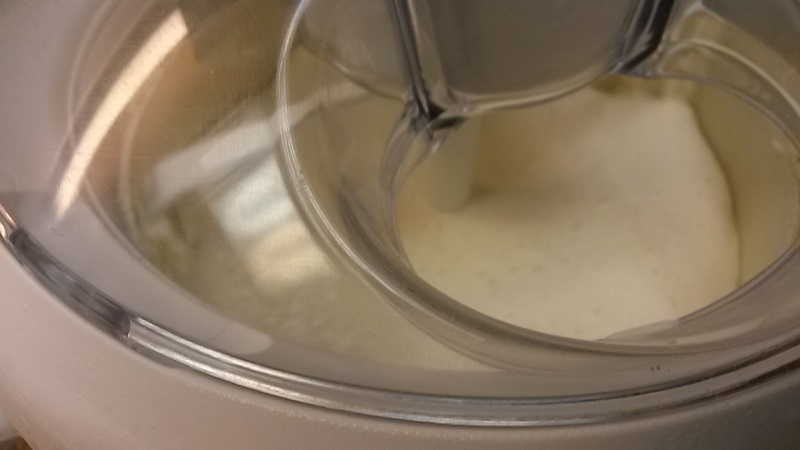 The mixture is made (by whatever process for the particular ice cream recipe)… cooled and put in the very cold cylinder to be stirred until it changes consistency.
Ice Cream Recipe:
2 eggs
1 C Light Cream (I used Food Lion Light Cream – Listed at 9 gr carb per cup)
2 C Heavy Whipping Cream (I used Market Pantry – listed as "0" carb)
1/2 C Swerve
2 t Vanilla
I warmed the light cream on the stove top (NOT TO A BOIL). While this was getting started I beat the eggs and Swerve together WELL (hand mixer). Once beaten I added to the Light Cream and let heat a little longer. Do not allow to boil. Once these ingredients are mixed and slightly creamier… remove from heat, add Heavy Whipping Cream and Vanilla. Chill in fridge until very cold (several hours). Do not freeze this mixture. Do not use if it has turned to a semi-solid.
I removed the cooling cylinder from the deep freeze, assembled the ice cream maker, plugged it in and turned it on immediately. Once on and running I poured the ice cream mixture in through the pour opening (very easy).
Within several minutes I noticed changes – in 8-10 minutes, it starts developing some lumps. In about 20 minutes it was a pretty firm "home-made" ice cream consistency. It was VERY GOOD.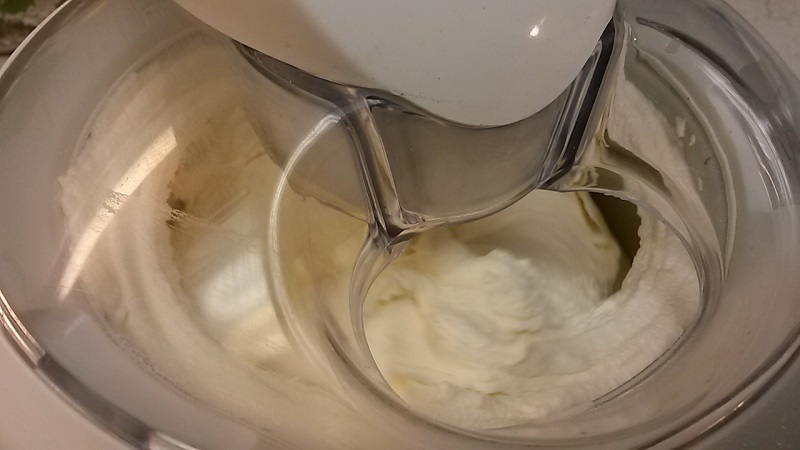 One could freeze this mixture for an additional several hours to tighten it up some more. I believe I could let it go another 8-10 minutes and gotten a different result – though it was super good and what I remember from my Grandma's house over July 4th as a child.
You will LOVE THIS!!
Enjoy!!
(P.S. my next version will be Mint Chocolate Chip)