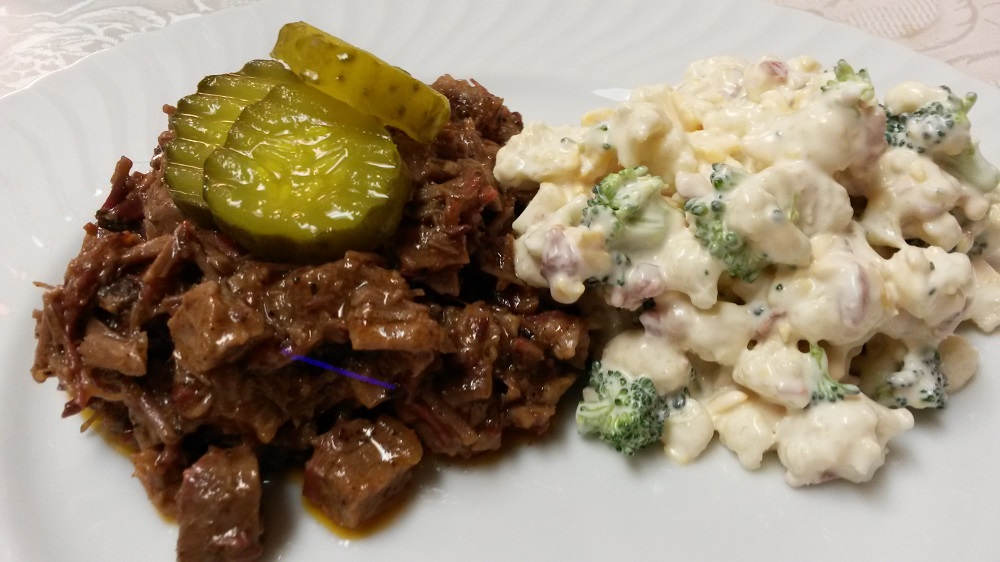 Amish Salad
Going to a pot luck and want to stay Keto?? Here's a great idea!
Recipe:
2 stalks of Broccoli Flower Canopies cut into florets
1/2 head of Cauliflower cut small (as shown)
3/4 C Mayo
3/4 C Sour Cream
1/4 C Truvia (a bit more maybe? – or equal
Low Carb / Keto Sweetener of your choice)
1/2 t Kosher Salt
8 oz Bacon – Cooked, chopped… BTW – anything worth adding 4 slices of bacon – is worth 5 slices!!
1 C Shredded Cheddar
Mix well – let come together overnight. Creamy, DELISH!! This goes great with BBQ!!